Integrated graphics cards allow computers to display basic graphics and video but lack the processing power and dedicated video memory that is found on expansion graphics cards. Unfortunately, those who attempt to install a dedicated graphics card often find that the newly-installed card conflicts with the onboard graphics chip that is integrated into their system. It is a simple matter to bypass an integrated graphics card, though it is important that you have a dedicated graphics card ready to install once the onboard graphics card has been bypassed.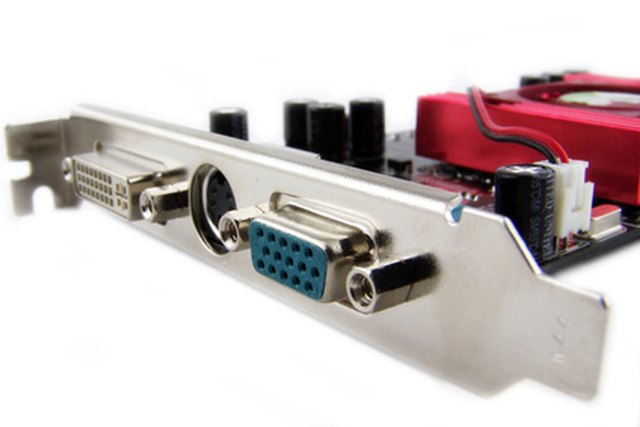 Step
Boot up your computer, pressing the "F8" key after the initial BIOS screen in order to access the "Boot Options" menu.
Step
Select the "Boot in Safe Mode" option from your available choices. Be patient while your operating system loads, which may take longer than normal.
Step
Open the "Start" menu and right-click on the option that reads "Computer" or "My Computer." Select "Properties" from the bottom of the context menu that opens in order to access the "System Properties" window.
Step
Click on the "Device Manager" option in order to open the Device Manager window. You may have to navigate to the "Advanced" tab in the System window if the Device Manager link isn't immediately apparent.
Step
Expand the "Display Adapters" item in the Device Manager. Locate the item listed as "Integrated" or "Onboard" graphics; if you do not have a video card installed it will likely be the only item listed.
Step
Right-click on the integrated graphics card device and select "Disable." You will be prompted as to whether you want to disable the device; click "Yes."
Step
Click "No" when you are asked whether you wish to reboot your computer. Close all of the open windows, open the "Start" menu, then select the option to shut down the computer instead.
Step
Unplug the computer, remove the left side panel from the computer case and install your new graphics card. When you reboot the computer it will load generic drivers for the graphics card and use it instead of the onboard graphics.