Boingo is a company that offers Wi-Fi hotspots at over 125,000 locations worldwide. Boingo offers a variety of subscription options to access these Wi-Fi hotspots. You can cancel your subscription at any time. However, Boingo does not offer refunds for already paid subscriptions. Additionally, if you have auto billing setup, you must cancel your subscription a minimum of five business days prior to your next billing date. To cancel your Boingo account, you will need to send an electronic message to Boingo's customer service department.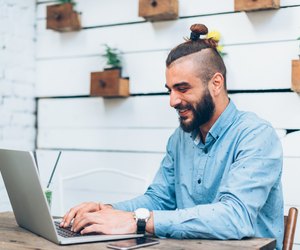 credit: Dragan Radojevic/iStock/Getty Images
Step
Open an email client or Web-based email application and select the option to create a new email message.
Step
Enter "support@boingo.com" in the "To" field of the email message.
Step
Enter "Cancellation" in the "Subject" field of the email message.
Step
Enter your name, billing address, last four-digits of your credit card number and your Boingo account number in the body of the email message. Additionally, please enter the phrase "Please cancel my Boingo account."
Step
Click the "Send" button to send the cancellation email to Boingo. You will receive a return email message with a cancellation confirmation number in approximately seven business days. Once you receive this email message, you have successfully cancelled your Boingo account.