One of the biggest appeals of Tumblr's blogging platform is its intuitive customization tools. If you no longer like your blog's username, or it doesn't match the content you're posting, you can change it with ease via the Settings screen.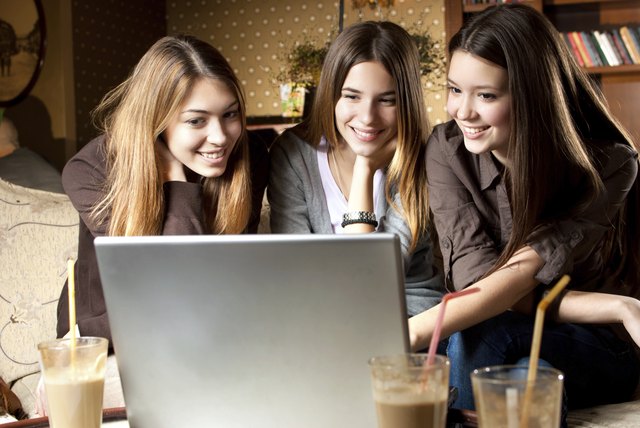 credit: ABedov/iStock/Getty Images
Pick Usernames
Because the Tumblr username you want might already be in use by another blog owner, be ready with alternative usernames. Additionally, when choosing a username, think about how your blog's URL will appear to the public in different areas, such as on Tumblr, in search engine results and on sites where you post links to your blog. Select a first choice username, and alternatives, that people can easily remember and associate with the theme of your blog, the topics you write about and your personal or business brand.
Make the Change
Click the "Settings" gear icon at the top of your Tumblr Dashboard and select the name of the primary or secondary blog you want to change. If you're changing the username for your primary blog, click the pencil icon in the Username section, double-click the old username to highlight it, type the new name and click "Save." To change the username for a secondary blog, click the pencil icon in the Tumblr URL section, highlight the existing name, enter the new one and click "Save."
Resolve Broken Links
Your blog's former URL stops working after you set up the new username. Your followers will continue to receive updates from you on their Dashboards, but links to your blog that they've previously added to their blogs in posts or reblogs won't work. Bookmarks they've saved also won't link to your blog. To prevent confusion, post an update to your blog explaining these issues about a week before you set up the new URL. Additionally, alert people outside of Tumblr. After you make the change, update links wherever you've added them to other sites and online areas, such as your social, academic or work profiles, personal or business websites, print and electronic business cards, resume and email signature.
Secure the Old Username
Tumblr waits 24 hours before releasing your old username to the public for someone else to use. To secure your old username for future use, create a secondary blog with it immediately after you set up the new one and make the blog private until you're ready to use it. If you've never created a secondary blog before, go to your Dashboard, click the down arrow next to your primary blog's name on the right sidebar and click "Create a New Blog." Enter a blog name in the Title field, enter the old username in the URL field, select "Password Protect This Blog," enter a password and click "Create Private Blog."