Although Microsoft Windows prompts you to set your preferred region and language when you first install the operating system, you don't have to stick with your original choice. Windows offers free language packs that you can install to change the system display language and add keyboards with special characters, including foreign alphabets, symbols and letters with accents. After adding one or more language packs, you can switch between languages -- including the original system display language -- whenever you need. Configure Microsoft Windows 8.1 to run in your preferred language from the Language and Region settings screen.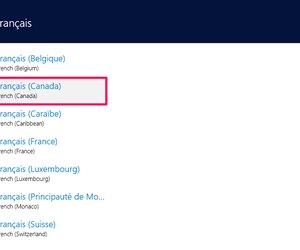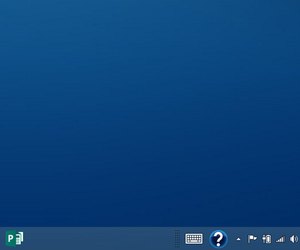 Launch the Windows charm bar and then select the "Settings" charm with the gear icon.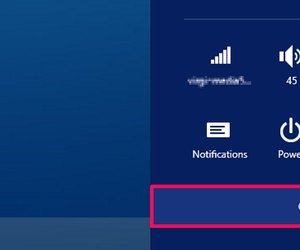 Click or tap the "Change PC settings" button.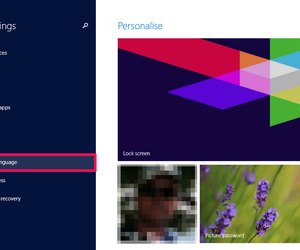 Select "Time and Language" from the PC settings menu pane.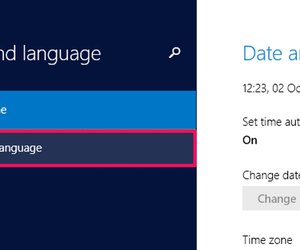 Click or tap the "Region and language" option in the Time and Language menu pane.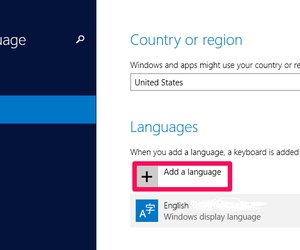 Select the "Add a language" button. You can also change your country or region location from the drop-down menu. Switching to another country or region doesn't affect language settings, but it can change the content that Windows and apps provide on your device.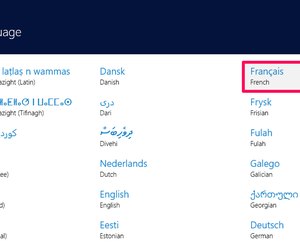 Click or tap your preferred language in the list of available language packs. Swipe or scroll across the screen to view all languages.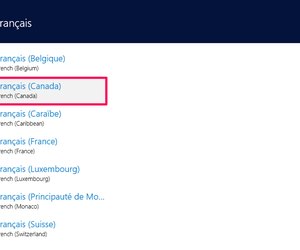 Select the applicable language variant. You'll only see this screen if variants exist for the language you selected.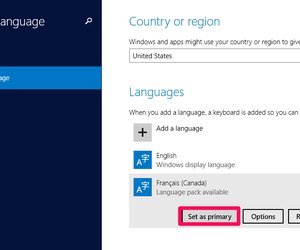 Click or tap the "Set as primary" button to change the Windows system display language.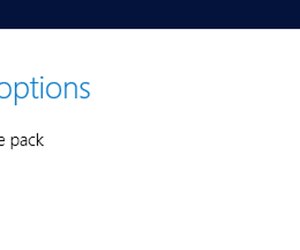 Select the "Download" button on the Language Options screen.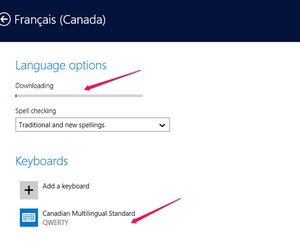 Wait for the language pack to download and install. The installation process typically takes five minutes or so on high-speed broadband Internet connections. Change the language spell checking options from the drop-down menu or leave them at the default "Traditional and new spellings" setting. Windows also displays the keyboard that you can use to type in the new language.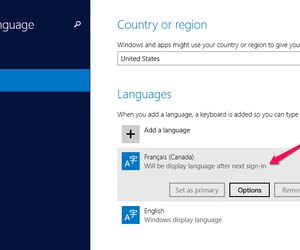 Click the "Options" button if you want to add another keyboard layout or, on touch-screen devices, to choose your preferred handwriting input method -- freehand or single character. Windows will display in the new language after you sign out and then sign in again.