When you are using Bluetooth devices on your computer, they will be managed by an internal Bluetooth utility. This utility keeps a log of the connections made, the type of Bluetooth device connected and the frequency of the wireless network. If you need to change these settings, you will need to open the Bluetooth utility on your computer. Finding and viewing your Bluetooth settings is a very simple process.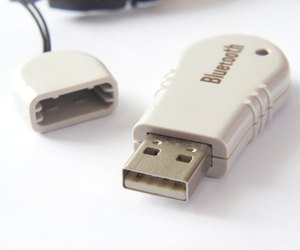 Step
Go to the Start menu and select "Control Panel". A new window will open with system icons. Note: if you are using Windows XP you will want to press the "switch to classic" button on the left side to see all the icons.
Step
Double click on the "Bluetooth" icon. This icon will be blue and have a large B in the center. A new window will pop up.
Step
Select the "Settings" tab from the new window. This will display your current Bluetooth settings as well as allow you to adjust other options. If you decide to change some settings, make sure you press the "OK" button at the bottom of the Window before continuing.