If you have not validated your copy of Windows, do so by going to Microsoft's website. It is important to validate Windows so you can download Windows updates and know you aren't running a pirated version of Windows on your computer. Spend a few minutes going through the validation process to confirm your copy of Windows is genuine.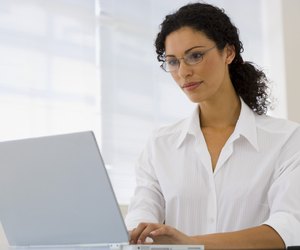 credit: Jupiterimages/Pixland/Getty Images
Step
Go online to Microsoft.com and click "Validate" from the tab at the top of the page.
Step
Click the "Validate Windows" tab located in the "Validate Now" box to the left of the screen.
Step
Install a plug-in if you are using the Mozilla Firefox browser. Click "Save File" when you are prompted to install the plug-in. After the file downloads, click "Open" and the plug-in will install. Refresh your browser.
Step
Click "Continue" to continue validating your copy of Windows and click "Validate Now." Microsoft will check your copy of Windows. If your copy is genuine, "Validation Complete" will appear on a new page.