When you visit a website in your Internet Explorer 7 browser, a cache, or offline copy, of that Web page is created and stored on your computer for faster browsing. Some websites leave a cookie in the browser as well so the website can track you as you browse the site and know who you are if you leave and come back. Clear the cache and cookie records in Internet Explorer 7 from within the browser.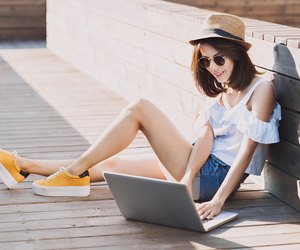 credit: Poike/iStock/Getty Images
Step
Open Internet Explorer 7.
Step
Click "Tools" and then click "Internet Options."
Step
Click the "Delete" button.
Step
Click on the "Delete Files" button, and then click on the "Delete Cookies" button.
Step
Click "Close" and then "OK."