ParetoLogic is an anti-spyware program which can be used to find and remove malicious software that has been installed on your computer, but some users find it conflicts with other programs or uses too many resources and slows their entire system. Even when it has been uninstalled it can cause error messages to appear as the computer attempts to use it to perform tasks that it scheduled while it was installed. It is possible to completely remove ParetoLogic, of course; you simply need to make sure that you remove its scheduled events as well.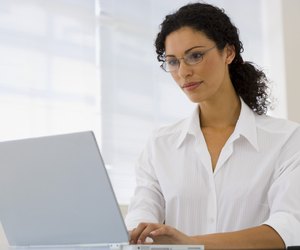 credit: Jupiterimages/Pixland/Getty Images
Step
Click the "Start" button, then expand the "Programs" or "All Programs" menu to locate the ParetoLogic folder. Expand this folder as well, selecting the "Anti-Spyware" folder to access the items contained inside of it.
Step
Click on the "Uninstall Anti-Spyware" item to begin the uninstallation of the ParetoLogic anti-spyware software. If the program is currently running, you will be asked if you want to stop it; click "Yes."
Step
Open Windows Explorer by selecting the "Computer" or "My Computer" option from the Start menu or by holding the Windows key on your keyboard and pressing "E." Navigate to the hard drive that you installed ParetoLogic on, expand the "Program Files" folder, and delete the "ParetoLogic" folder if it still exists.
Step
Navigate to the "Program Data" folder and delete the "ParetoLogic" folder there as well if one exists. Close Windows Explorer.
Step
Open the Start menu again and expand the "Programs" or "All Programs" menu. Expand the "Accessories" menu, then expand the "System Tools" menu contained inside. Click on the "Scheduled Tasks" or "Task Scheduler" item to launch the Windows Task Scheduler.
Step
Click the "ParetoLogic Registration" item in the Task Scheduler. Press the "Del" key or click on the "Delete This Item" option from the menu on the left in order to remove the ParetoLogic task that will cause errors once the program has been uninstalled.