So much free video content is available online, but watching it on a small laptop screen or a small computer monitor is awful. By connecting your laptop or computer to your TV with an S-Video cable, you can enjoy good picture quality and free content! This tutorial works for Windows-based laptops running Windows XP or Vista ONLY.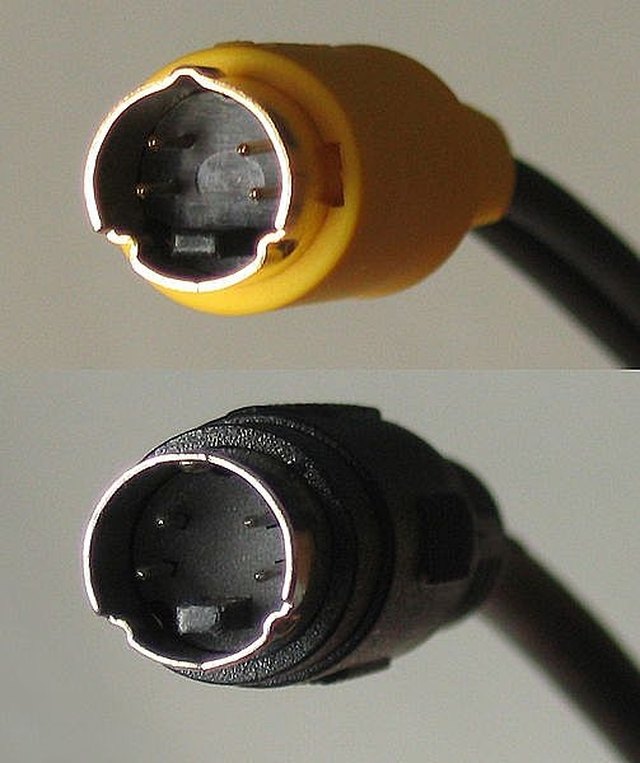 Step
Check to see how many pins your S-Video output and inputs have. 4-pin, 7-pin, and 9-pin are all possibilities. Good news! 4-pin S-Video cables (as seen in the above image) work in all S-Video inputs and outputs! S-Video outlets are always female, and the cable will be same on each end.
Step
Turn on your TV and laptop. Make sure your TV is tuned to the correct AV input for your S-Video cable.
Step
Plug the S-Video cable into your TV, then into your laptop.
Step
Your computer should take over at this point, but if it doesn't you should be able to press the Function key and the F5 key (at the same time) and select your TV as your main display.
Step
Depending on the graphic card that you have and video drivers, you may have to adjust the screen resolution on your laptop or your TV.
To adjust the screen resolution on your laptop, return to your desktop and right click, then select "Properties" in the dialogue box that opens. The "Display Properties" window will now be open, click on the "Settings" tab and adjust the screen resolution there.