QuickTime Player's main video file extension ends with .mov. QuickTime provides the option of converting .mov files to .wav files, which is useful for extracting sound bites for talk shows or podcasts. (Please note that a .wav file is an audio-only format, meaning that your final .wav file will contain no video). You can also use these basic steps to convert to other QuickTime supported audio files, if desired.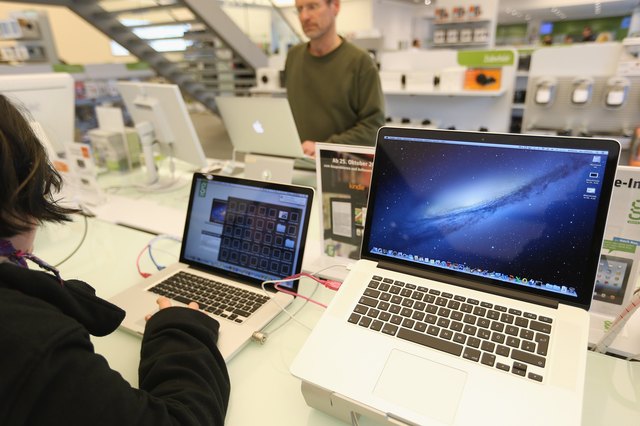 credit: Sean Gallup/Getty Images News/Getty Images
Step
Open your .mov or other video file in QuickTime. Click on "File" at the top of your toolbar. Scroll down and click "Export."
Step
Name your file at the top of the pop-up.
Near the bottom of the new window, click on the icon to the right of "Export." Click "Sound to Wave." ("Wave" and "wav" are the same file extensions).
Step
If you need to customize your new file, click on "Options" at the bottom right, next to your "Sound to Wave" icon. At the pop-up window titled "Sound Settings," change the bit rate and choose whether you'd like your audio in mono or stereo.
Step
Click "OK" to save your preferences and exit Sound Settings.
At the main screen, click "Save" in the bottom right corner. This exports and saves your new audio file.