SmartDraw is a program that allows you to craft documents using images that you click-and-drag into the viewing area. The program allows you to bring in almost any form of image or text to create your document. However, unless other computers have SmartDraw installed, the system can't open your saved SmartDraw file. In order for your SmartDraw file to open on other computers, you need to convert the saved document.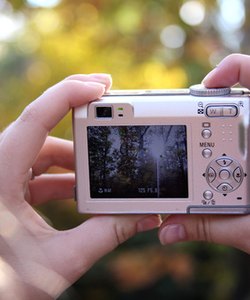 Step
Launch SmartDraw. Once the program opens click "File," then "Load," then select the SmartDraw file you want to convert.
Step
Click "File" again when the SmartDraw file has finished loading. When the pull-down menu appears, select "Save as." A save window will appear on the screen.
Step
Title the document and choose a save location, then click the pull-down menu next to the format options. Select either .tif, .gif, .jpeg or .PDF. These are all formats a computer without SmartDraw can typically recognize.
Step
Click "Save" and the converted file saves into the designated save location.