Designed to convert documents into a format that is viewable regardless of operating system or available programs, Portable Document Format (PDF) files have become a common way to share information. Most any document can be converted to a PDF file, if you have the appropriate software. Because the Adobe Reader program is available for a free download, converting your documents to PDF is a convenient way to share them with friends and colleagues who might not have the program that the original document was created with.
Step
Download and install a PDF program such as "Adobe Acrobat Writer" or "novaPDF" (see links below). There is a fee associated with the Adobe software, although there is a free trial version. The novaPDF software is available for use through an unlimited free trial, but it will generate a "created by novaPDF" notice in the footer of every document.
Open the Microsoft Works word processor program.
Step
Open the document that you want to convert to a PDF file.
Click once on the "File" menu and select "Print."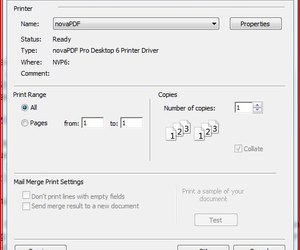 Choose the PDF writer option from the "Printer Name" section on the "Print" window. Notice from the picture that "novaPDF" is being used.
Step
Click once on the "OK" button.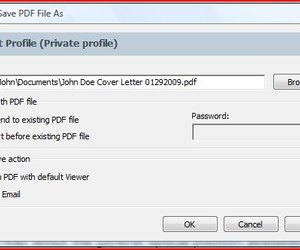 Name the PDF file by typing in the "File Name" field. Most PDF writing programs will automatically populate this field with the name of the Works Word Processing document, as well as saving it to the folder from which it was opened. If you need to change the folder, use the "Browse" button.
Step
Click once on the "OK" button.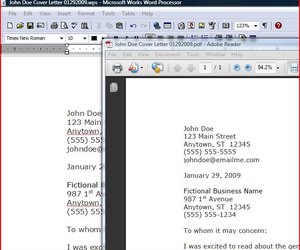 View your newly created PDF file, which will automatically launch in "Adobe Reader."