Adobe Photoshop is one of the world's leading graphic design applications. Developed to give professional visual designers and photographers fine-grained control over bitmap images, the program allows users to create and edit images, apply a wide range of filters and effects, add text and shapes, and much more. Photoshop also supports the export of images to a host of formats suitable for both print and the Web. It makes the conversion of images from GIF to JPEG format a quick process.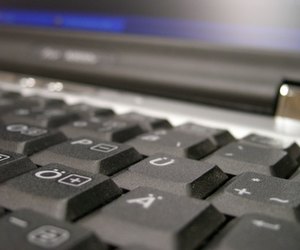 Step
Open Adobe Photoshop.
Step
Click "File" in the top menu bar and select "Open." Locate your GIF file in the resulting dialog box and open it by double-clicking its icon.
Step
Click "Image" in the top menu bar and select "Mode." Choose "RGB Color" from the list of options.
Step
Click "File" and select "Save As."
Step
Click the "Format" drop-down menu and select the "JPEG" option.
Step
Give the JPEG file a name, choose a save location, and then click the "Save" button.
Step
Select your preferred settings from the "Image Options" and "Format Options" sections of the dialog box that follows and then click "OK." Your GIF image has been converted to JPEG format.