Blogging (short for web-logging) is a popular internet hobby that is done for both entertainment and money-making purposes. Blogspot is also called Blogger, and is a blog hosting service run by Google. Blogs are often made by using an existing template, however, by using HTML (HyperText Markup Language), a blog may modified in any way the user desires. If you have made your own unique template, the HTML code can be converted directly into a Blogspot blog.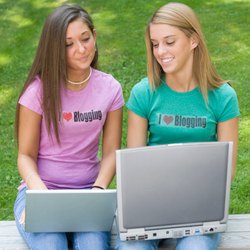 Step
Copy the HTML code that you wish to convert to Blogspot. Do this by highlighting the entire page's code and hitting the "Ctrl" and "C" keys on the keyboard.
Step
Log into your Blogspot account.
Step
Select the "Layout" menu under the name of your blog. Click "Edit HTML" near the top of the screen.
Step
Click on the words, "Revert to Classic Template," at the bottom of the screen.
Step
Paste the edited HTML code into the template text box. Click on the text box, press the "Ctrl" button and "V" on the keyboard simultaneously.
Step
Press the "Preview" button to see the blog with your HTML added.
Step
Click the "Save Template" button if there are no more changes desired.