iTunes supports five types of music encoders (AAC, MP3, AIFF, WAV, and Apple Lossless Encoder). Depending on your preference settings, iTunes will convert your imported music automatically to any of these five settings. MP3's are one of the smallest sized file extensions and thus more practical for email attachments.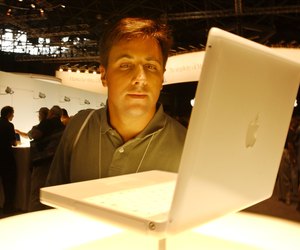 credit: Spencer Platt/Getty Images News/Getty Images
iTunes to MP3 for email
Step
Open iTunes. Click the "iTunes" button on the toolbar. Hit "Preferences." Click "Import Settings."
Step
At the top of the pop-up, to the right of "Import Using," find and click "MP3 Encoder." Click "OK" to exit "Import Settings" and once more to exit the "General" Preferences.
Step
Right-click the song you want converted. Scroll down the pop-up tab and click "Create MP3 Version." This will convert your song. The new song should appear directly below the old one.
Step
Login to your email. Find and click the button marked "Attach." This will open a pop-up asking you to find your attachment. Locate your song in the pop-up and click "OK" or "Attach."