OPD files are created by OmniPage, which is owned by Nuance Communications. Omnipage is OCR (Optical Character Recognition) software that identifies text in scanned documents and converts that text into editable digital documents, saving you from having to re-type everything on a page. Because Omnipage can natively save files in PDF format, switching from the more-obscure OPD file format to the popular PDF format is very simple and takes just seconds.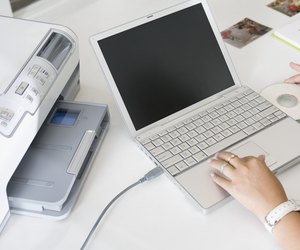 credit: Thinkstock Images/Comstock/Getty Images
Step
Launch Omnipage and open the OPD file you wish to convert to a PDF file.
Step
Go to "File" -> "Save As" and choose Portable Document Format (PDF) from the file type drop-down menu.
Step
Enter a unique and memorable name for the PDF.
Step
Browse to a memorable folder where you'll be able to find your new PDF later.
Step
Click "Save." Your OPD file is now converted into a PDF.