QuickBooks and Quicken are two financial programs available on Windows and PC. With these programs, you may track just about everything related to your financial life. Thankfully, if you ever move from one program format to the other, it is possible to take the software with you, as the two are compatible with each other (similar to Microsoft Word and Corel WordPerfect).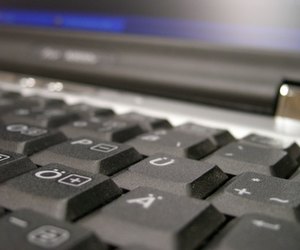 Step
Open QuickBooks and wait for the software to load.
Step
Select "File," "Open" and choose the Quickbooks document you want to load into Quicken.
Step
Perform any edits you need to, then click "File," "Save" to save the document.
Step
Close QuickBooks, then launch Quicken. Wait for the program to appear on the screen, then choose "File," "Import." Select "...From QuickBooks" (both QuickBooks and Quicken has an import option for the other format).
Step
Choose the QuickBooks document you want to import and click "OK." You may find some of the conversion leaves out a few numbers here and there and the formatting may be slightly off but, for the most part, the entire document imports cleanly.