Microsoft Word and Excel are two programs in the Microsoft Office set of software titles. However, these two programs save completely different document formats. In order to convert a Word file to an Excel file, you need to convert the document itself. Thankfully, it's possible to do so without having to download any extra programs, including Microsoft Word and Microsoft Office. Once the document is converted, you can import all the necessary data.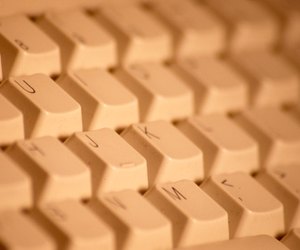 Step
Open Microsoft Word and launch the document you want to convert to Excel.
Step
Click "File," "Save" and select "PDF" as the format you want to save the document as. Click "OK" to approve and save the file.
Step
Open Microsoft Excel. Select "File," "Open," and change the "Files of Type" to "All Files."
Step
Select the PDF file you created and click "Open." A text import wizard loads on the screen. Click "Delimited," choose "Next" and choose "Finish." The document now loads into Microsoft Excel.