Yahoo! provides email service for both personal and business use. At times, you may want to save one or more of your Yahoo! emails to a Flash drive. This will enable you to access the content of the email even when you are without an Internet connection. To save Yahoo! email to your Flash drive, you will need free software called CutePDF Writer. When you go to print anything, including emails, this software gives you the option of saving as a PDF to any location on your computer, including your Flash drive.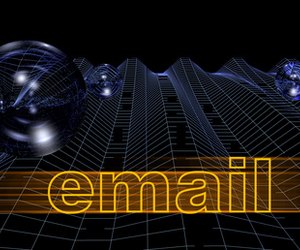 Step
Download and install CutePDF on your computer.
Step
Open any web browser and log in to your Yahoo! email account.
Step
Open the email you wish to save.
Step
Press Ctrl+P on your keyboard.
Step
Choose "CutePDF Writer" under the printer name pull down menu in the Print Dialog Box.
Step
Choose the number of copies you want, as well as other details such as page orientation, color scale and page range. Click "OK" or press "Enter."
Step
Choose your Flash drive as the save location in the Save As Dialog Box. Name the file and click "Save" or press "Enter."