Microsoft Word is one of the most popular word-processing programs used on Mac computers. Beyond its general function as a word processor, Word can also perform a number of simple desktop publishing tasks. Microsoft Word for Mac allows users to create several types of calendars that can be customized to suit any number of purposes.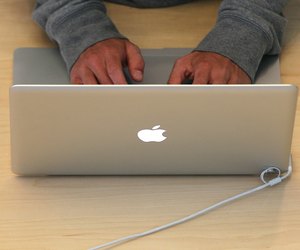 credit: Justin Sullivan/Getty Images News/Getty Images
Step
Open Word by double-clicking on the icon in the Applications folder.
Step
Select the type of calendar you want to make from the "Calendars" category in the "Project Gallery" window. There are four types of calendars. The event calendar is suited to events that last over a set amount of time, such as conferences or vacations. The photo calendar allows users to insert their own images onto each month. The horizontal and vertical calendars are basic monthly calendars with different page orientations.
Step
Add your month and year information to the calendar. Erase the existing text and type in your information. Use an existing calendar to adjust which date falls on which day of the week.
Step
Personalize your calendar by adding a title or other text as well as images. Save the calendar by going to the File Menu and selecting Save. Enter the title of your calendar in the window and press the "Save" button.