The idea of planning and tracking a project using specialized software is not new. In fact, many software development companies specifically focus on project planning and tracking software. There are so many choices out there and utilizing any one of them efficiently and effectively usually means painful learning. Since so many people use Microsoft Excel in their everyday jobs, it has become easier to use over the years, and it has many layers of useful addons that can be put to work. Planning and tracking a project can be done using a basic version of Excel or by adding helpful addons from Microsoft.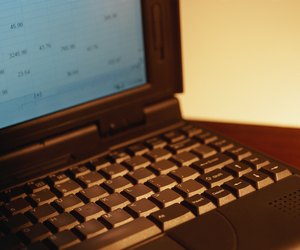 credit: Stockbyte/Stockbyte/Getty Images
Schedule Outline of Subprojects
Step
Identify all major subprojects associated with your construction project. For the construction of a residential house, examples of this would be excavation and foundation, framing, electrical, plumbing and finishing work.
Step
Enter each major subproject in the first column of a new Excel spreadsheet.
Step
Add a proposed start date for each major subproject in the next column and a proposed completion date in the third column. These are proposed dates because most project timelines and schedules have to be flexible to a point.
Work Breakdown Structure
Step
Add more detail to each major subproject by inserting new rows between the major subprojects as need to define in detail the tasks associated with the completion of each major subproject. In essence, the major subproject is a parent of the associated tasks.
Step
Add a proposed start and completion date for each associated task under each major subproject.
Step
Identify minor tasks associated with each associated task to complete the desired level of project planning and detail. Adding dates to this level of detail becomes much harder because it may be on an hour-by-hour basis instead of days, so this is a personal choice for the project manager to make.
Addition of Meaningful Metrics
Step
Add a fourth column to identify the proposed budget for each associated task and possibly each minor task.
Step
Add a fifth column to identify the human resources for each associated task. This basically means putting in the name of the person that will do the work or each task.
Step
Add a final column to capture the status of each task. The status column usually becomes the most important column for project reporting, especially to higher-level managers and customers. The status column will outline problems or challenges with budget, time or people.