An alias email account is simply an email that looks like a real one but works as a forwarding email account. It allows you to have several email addresses that all deliver email to one account. They are most often used as a substitute for really long or difficult email addresses. It is not a separate account; all emails sent to your real email address are forwarded to your alias email. Creating an alias email is easy done by following the steps laid out below.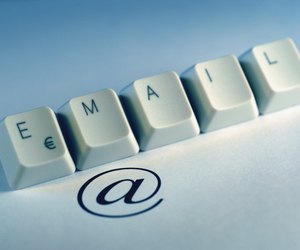 credit: Medioimages/Photodisc/Photodisc/Getty Images
Step
Turn on your computer and log on to your email account. If you do not have an account yet, you can sign up by opening an Internet browser, and keying-in "Yahoomail.com" on the address bar. This will direct you to the Yahoo! Mail login page. At the bottom left of the screen, click on "Sign Up." Fill up the form and click on "Create an Account."
Step
If you already have an account, log in using your email address and password. At the upper right corner of the screen, click on "Options" and then "Mail Options." Click on "Accounts," then "Add or Edit an Account." Under "Extra Email Addresses," click on "Get Started." On the box provided, type the alias email that you want to use and click "Check Availability." This will check if the email address you typed is still available. If it is not available, type another email address until Yahoo! Mail prompts you that it is available. Click "Choose" and enter the code that you will be asked to copy.
Step
If you would like to add another alias email address, repeat step 2. There is no limit to the number of alias emails that you want to add to your account.
Step
If you would like to make your alias email your default mail account, you can do so by clicking on "Options" again, and then "Mail Options." Under "Accounts," click on "Add or Edit an Account." Click on the email address that you would like to use as default and click on "Make Default."
Step
In case you want to edit an existing alias email, repeat step 4 but instead of clicking on "Make Default," choose "Edit" and alter the email as you desire.