Whether it is for marketing purposes or just thanking people for following you, setting up an automatic reply to your new followers is an easy way to personally connect with each of your followers.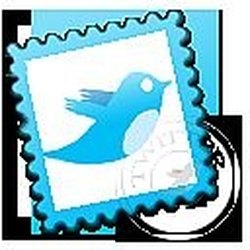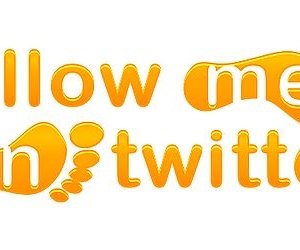 If you haven't, set up your Twitter account. Very simple, just go to the website located in the Resource section of this article and click on the "Get Started - Join" button.
Step
Direct your browser to "TweetLater". The link is in the Resource section of this article. TweetLater has some premium services they offer, however everything we are using TweetLater for is Free. Register with TweeLater, creating a login and password.
Step
After you have successfully logged in to TweetLater, click on the "Accounts" tab in the horizontal menu bar, then click on "Add Account". On the next page, select the "Twitter" radio button and click continue.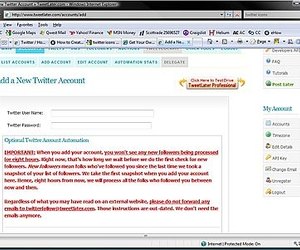 On the "Add a New Twitter Account" page, input your Twitter user name and password. Scroll down to the "Auto Welcome" and select the box that states, "Automatically send a welcome message to new followers." Underneath the checkbox, is a text box where you can type the message you want to send to your new followers.
Be sure to click on the "How to rotate welcome messages (and why you should)." link just about the text box. This will bring up instructions to create more than one Welcome Message. TweetLater will randomly pick one of the messages to send to your new followers.
Step
Also on the "Add a New Twitter Account" page you will find checkboxes for "Auto Follow", "Vet Followers", "Auto Unfollow", and an option to have all of your replies sent to an email address. Consider each one of these carefully, for each one may make your Twitter actions automatic, it also removes you from any decision making.