Unlike a plain text email, an HTML email incorporates fonts, color and graphical content. Individuals often choose to use such emails for marketing and email newsletters (popularly called "ezines"). Sending emails of this sort to multiple recipients is traditionally referred to as an email blast. Incorporating HTML email blasts into your online marketing technique might increase your site's visitor count and be a successful method for promoting your company, product or website.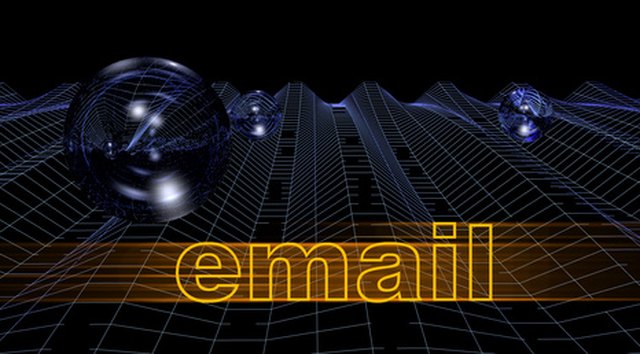 Step
Open a new text document and create an HTML email. Use basic HTML code, such as "" for bold text and "" for italicized text. If incorporating graphical content such as images or movies, upload such multimedia to a web host (see Resources) rather than attaching them to the email.
Step
Collect email addresses for individuals to whom you wish to send the HTML email. You may collect addresses physically by requesting people to sign up when attending meetings or conferences or visiting your company's storefront. You may also ask people to register their email addresses through an electronic mailing list management service. Many entrepreneurs and web developers prefer this method due to time constraints. Examples of companies providing this service include Constant Contact and VerticalResponse (see Resources).
Step
Consider adding qualifier data fields to your email address collection process. This allows you to sort the emails you've collected into interest or demographic groups. For example, you might wish to sort the emails into male and female so that you can target your email blast to a specific gender. If collecting emails manually, add one or more fields for individuals to enter the qualifying data you are looking for (e.g. checkboxes for gender). If using an electronic service, add additional fields to the sign-up form by editing the submission list that the service provides you with.
Step
Create your mailing list. If using an electronic automated mailing list, log in to your account to create a new email list. The service provider will present you with the email addresses that have been collected to date. You may choose to send a blast to all of the addresses, or only to a select few if you have previously sorted the emails into interests or demographic groups. If you have collected email addresses manually, copy and paste the addresses into the "BCC" field of a new email.
Step
Select and copy the HTML email draft you created in Step 1. If manually sending the blast, paste the text into a blank email with the BCC addresses you inserted in Step 4. If using a mailing list management service such as Constant Contact, log in to your account and create a new email using the mailing list you created in Step 4. Paste the HTML text. Enter a subject title that will catch the reader's eye and entice him or her to open the email. Send the email.