AT&T email accounts are powered through Yahoo!, which means that you can link your Yahoo email account to your AT&T DSL service with ease. In addition, you can add email sub accounts to your main AT&T.net account for additional family members. Each sub account comes equipped with a fully functional member ID and AT&T.net mailbox.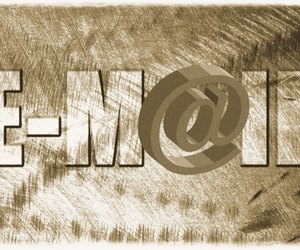 Step
Launch the AT&T/Yahoo webpage and sign into your AT&T account.
Step
Click the arrow next to your name at the top of the page then click the option "Yahoo Account Info".
Step
Enter your AT&T username and password again. Click "Sign in" to access the account management page.
Step
Scroll down the page and click the link "Add/Manage sub accounts". Enter your full AT&T username and password into the appropriate fields. Click "Log In".
Step
Click "Create Sub Account". Read the terms and conditions then click "I Agree". Click "Next" to activate the setup wizard.
Step
Navigate to the "Member ID" field and enter the username for the sub account. Select "AT&T.net" as the extension for the username. For example, the username will be formatted as "myname@att.net".
Step
Create a password for the sub account followed by entering the contact information for the person that the account will belong to into the appropriate fields. Click "Next".
Step
Select a security question from the drop-down menu and enter the answer to the question in the appropriate field. Click "Next".
Step
Confirm that the information entered is correct then click "Next" to create the sub account.