One way to help your computer run more quickly and experience fewer problems such as unresponsive programs is by defragging it regularly. While there are pricey defragmenting tools that you can download, Microsoft provides a free defragmenter in its collection of system tools. The defrag process can take several hours. Fortunately, after the initial setup, you can simply let it run through to completion.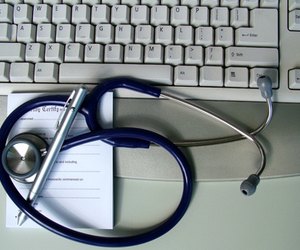 Step
Click "Start" and click "My Computer" or "Computer," depending on your version of Windows.
Step
Right-click "Local Disk (C:)" or any other hard disk drive that you want to defrag. Select "Properties" from the menu that appears to open the "(C:) Properties" dialog box.
Step
Go to the "Tools" tab of the dialog box.
Step
Click the "Defragment Now" button in the "Defragmentation" section.
Step
Click "Defragment Disk." When the defrag is complete, close the "Disk Defragmenter" window and the "(C:) Properties" dialog box.