Recording an incorrect customer credit in QuickBooks can result in confusion and lost profit. The credit memos used to record customer credits have editing controls, which you can use to delete customer credit from the financial software. When you delete a credit memo from QuickBooks, a record of the credit memo is also removed from the account register.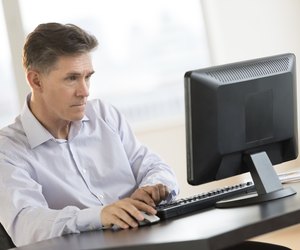 credit: tetmc/iStock/Getty Images
Step
Click "Customers" in the My Shortcuts menu to open the Customer Center window, then click the name of the customer with an available credit.
Step
Click the "Transactions" tab, scroll through the list of transactions and double-click the credit memo to view it.
Step
Click "Delete" in the toolbar, and then confirm deleting the memo by clicking "OK."