When you first setup your Netgear router, the installation CD installs the Netgear Smart Wizard software. This software is necessary for making configuration changes to your router. If your Netgear router is wireless, a hardware driver was also installed. The driver enables communication between your Netgear wireless adapter and operating system. If you are upgrading the software and drivers, or no longer plan to use your Netgear router, you will need to uninstall everything from your system to avoid conflicts.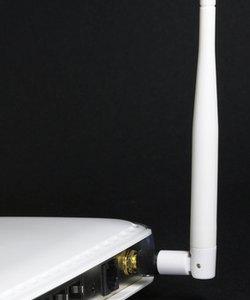 Uninstall Wireless Adapter Drivers
Step
Disconnect your Netgear wireless adapter from your computer.
Step
Press the "Windows" and "R" keys simultaneously on your keyboard to load a Run box.
Step
Type "Devmgmt.msc" in the Run box and then click the "OK" button. This loads the Windows Device Manager.
Step
Double-click "Network adapters" from the hardware list. This will expand a list of all installed adapters.
Step
Right-click your Netgear adapter and then select "Uninstall." Click "OK" on the confirmation dialog.
Uninstall Smart Wizard Software
Step
Click "Start," then click "All Programs."
Step
Click the "Netgear Adapter" folder, and then click "Uninstall Netgear Smart Wizard." This opens the uninstall utility.
Step
Click "Remove," and then click "Next."
Step
Click "OK" on the uninstall confirmation.
Step
Click in the check box next to "Yes, I want to restart my computer now," and then click the "Finish" button. Your computer will automatically restart.