A network administrator is the person in charge of working with the system administrators in order to determine what type of programs that users should be allowed to have on their client computers. Once they have narrowed down which ones are acceptable, the network administrator will create policies based off this information to restrict this specific software from being installed. A good example of some of the software would include programs like instant messengers, file down-loaders and streaming video or music software. These policies help to ensure the security of the network and to keep the client computers from being infected with malware and viruses.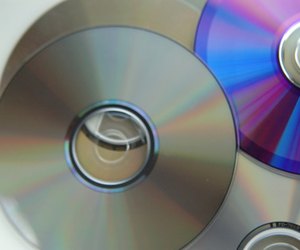 Step
Log on to your Windows Server 2003 machine by using remote desktop connection. Sign into your server using the administrator credentials for your network. Click on "Start, Administrative Tools" and then select "Active Directory Users and Computers."
Step
Once "Active Directory" opens, right-click your domain (example: thisdomain.com) and select properties. You will see three tabs at the top: "General," "Managed by" and "Group Policy." Click on the "Group Policy" tab, highlight the default domain policy and click on "edit."
Step
The group policy object editor will open up and you will see two main categories on the left side. These are labeled "User Configuration" and "Computer Configuration." Expand "Computer Configuration" and you will see another three options that you can expand. Select "Windows Settings" to expand. You will see two more options: "Scripts" and "Security Settings." Expand the "Security Settings" option, and you will see a more robust list of options.
Step
Select and highlight "Software Restriction Policies." This will show you the options on the right hand side of the screen. Once you have "Software Restriction Policies" highlighted, click on "Actions" at the top of the group policy object editor window. In this menu choose "Delete Software Restriction Policy." An alert window will pop up, asking if you are sure you want to delete all the software restriction policies. Click "Yes." Close the group policy object editor and Active directory users and computers.
Step
Click on "Start, run" and type "CMD" in the box. Click "OK." Once the command prompt opens, type in "gpupdate /force" and press "Enter." Once the server has updated the group policy it will tell you that the users group policy and computer group policy has been updated. Close the command prompt and log off the server. Restart any client computers that need to be restarted in order to pull the new policy in and install the desired program.