Microsoft Internet Explorer 8 includes a feature that enables users to maintain one Web browsing window while at the same time having multiple website pages open on individual tabs within the Internet Explorer window. Although tabbed browsing can be convenient, it can also consume a large amount of computer memory if too many tabs are open. Delete current and future Internet Explorer 8 Web page tabs to increase computer performance.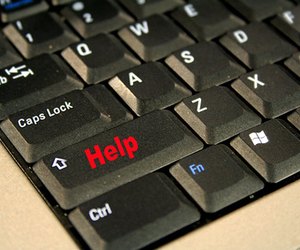 Step
Select the "Start" or "Globe" button located in the lower left corner of the Windows 7 computer desktop and click the "Search" box. Enter "iexplore" in the "Search" box and tap the "Enter" key.
Step
Click the "Tools" menu and then click the "Internet Options" in the menu that appears.
Step
Click the "General" tab and select "Settings" located in the "Tabs" section. Click to clear the "Enable Tabbed Browsing" box and click "OK."
Step
Click the "OK" button again to save the new setting. Restart Internet Explorer and all tabs will be gone.