Your Windows 8.1 computer compiles a list of wireless connections it has accessed in the past. In some instances, the computer connects to these networks automatically whenever you are in range. Prevent this activity by removing Wi-Fi networks from your Networks list.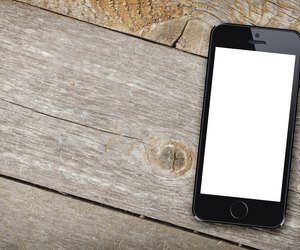 credit: karandaev/iStock/Getty Images
Delete Wireless Connection
Point your mouse to the top-right corner of your screen, click "Settings" and then select "Change PC Settings." Click "Network" to launch the Network settings screen and then select the "Connections" tab on the left of the screen, if it is not selected already. The Connections tab provides a list of all wired and wireless connections currently and previously available on your PC. Click the "Manage known networks" link located under the Wi-Fi heading to display a list of network connections. Select the wireless network you want to delete and then click the "Forget" button to delete it from the list.
Connecting Automatically
Deleting a wireless connection from your Networks list forces Windows to forget the Wi-Fi connection's login information. Next time you're in range of the network, you can join it again by entering its password when prompted.
If your computer connects you to an unwanted network every time you're in range, you don't necessarily have to delete the network entirely to prevent this behavior. Instead, you can tell the computer to stop connecting automatically. Click "Network" on the PC Settings screen, select the problem network and remove the check mark from "Connect automatically."