Acronis is a popular data backup and recovery program for Microsoft Windows. At installation, it configures itself to automatically start with Windows so it can initiate scheduled backups. You can disable Acronis from starting automatically using the Windows system configuration utility, msconfig.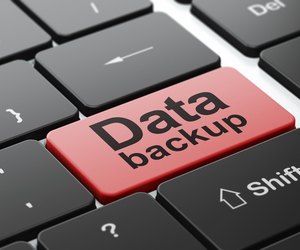 credit: maxkabakov/iStock/Getty Images
Step
Click Start and Run in Windows 7, type msconfig and press Enter. Swipe in from the right in Windows 8, choose Search, type msconfig, press Enter, and then select msconfig.
Step
Choose the Startup tab to display a list of programs that automatically start when Windows launches. Locate the entry for Acronis, such as the Acronis Schedule Helper.
Step
Click or tap the box next to the Acronis entry to remove the check mark. Uncheck any other Acronis entries.
Step
Choose OK and then select Restart to reboot your computer without Acronis loaded.