Sending an email to a group in Microsoft Outlook will save you the time and energy of typing a lot of individual email addresses. In order to send to a group, you must ensure that you have created a group distribution list in the Microsoft Outlook mail program.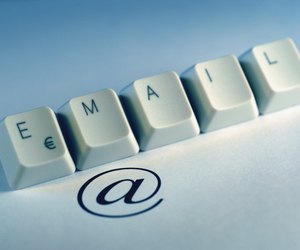 credit: Medioimages/Photodisc/Photodisc/Getty Images
Step
Create a group distribution list by clicking on "File," "New" and "Distribution List" in the Outlook mail program. You will then be able to create a unique "Name" for your group as well as enter the email addresses you want to be a part of the group.
Step
Select the "Compose" option from the Microsoft Outlook toolbar to begin creating your new email message.
Step
Enter the "Name" for your email group inside of the "To" field. This is the unique name that was created when you first set up the group distribution list (see Step 1). If you want to hide the email addresses for everyone in the group, enter the group name into the "BCC" field instead of the "To" field.
Step
Type a "Subject" for your email message.
Step
Type the message you would like to relay to the group in the "Body" section.
Step
Click the "Send" option to send your email message to all of the group members.