IPhoto is the digital photo suite application that comes embedded in each Macintosh computer. It is a registered Apple product. IPhoto makes it easy to share, upload, store and organize all of your pictures. Occasionally, you need to delete pictures for a variety of reasons and that is why it is important to know how to empty the trash in iPhoto.
Step
Open the iPhoto application. This is usually accessed through the iPhoto icon on your dock.
Step
Click on iPhoto on the source toolbar. From there select "Empty Trash." The keyboard shortcut for this is the Up arrow, Command (or Apple) key and Delete.
Step
You will receive a warning that asks if you want to delete the photos permanently. If you choose yes, you cannot undo the action. To continue, click the "OK" tab.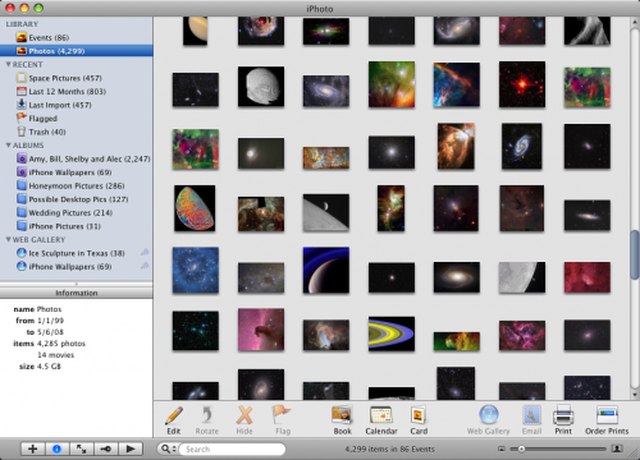 Step
Close out of iPhoto if you are done organizing your pictures or proceed to the next step in your iPhoto experience. Your iPhoto trash is now emptied.