CrossFire is a graphics solution for PCs that allows you to use two or more video cards installed in your system simultaneously with the same application. Primarily for gaming purposes, a crossfire enabled system speeds up computation and display of computer graphic imagery, making for a smoother image on your screen with higher frame rates at greater screen resolution. To use CrossFire though, you'll not only need multiple CrossFire compatible video cards installed in your system, you'll also need to enable the technology via the Catalyst Control Center software that controls those same cards.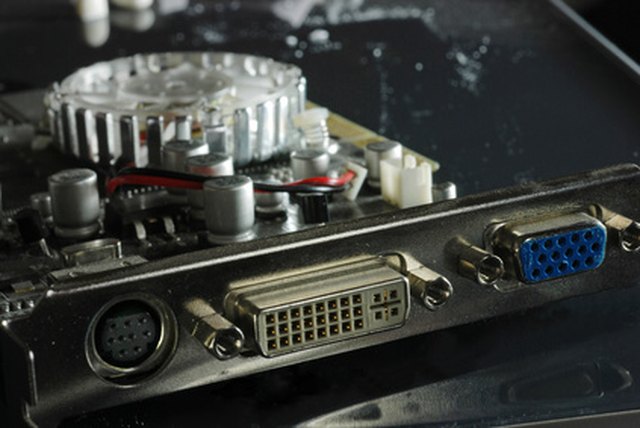 Things You'll Need
ATI Catalyst Control Center application
Step
Download the Catalyst Software Suite installation application from the AMD: ATI CrossFireX website. You can locate the application for your particular operating system and crossfire compatible graphics card model in the "Downloads" section of the site. Save the application suite to an easily accessible directory of your hard drive.
Step
Open the software suite's installation file after downloading and then follow the installation instructions provided in the program.
Step
Close all open windows on your system. Right-click on a clear portion of your desktop and then chose the "ATI Catalyst Control Center" option from the pop-up menu.
Step
Click the option labeled "Advanced" in control center window, and then click the "Next" button.
Step
Under "Graphics Settings" place a check in the box for "Enable CrossFire." Press the "Apply" button located at the bottom of the window. Confirm the choice by clicking the "OK" button. This will enable Crossfire on your system. Close the Catalyst Control Window after enabling the option.