AVG is an antivirus program available in both free and paid versions. By default, the program alerts you when updates become available or when it wants to perform an action. If you play full-screen games, these prompts can disrupt your gaming. Turn on the gaming mode in AVG to stop scan and update notifications from appearing while you're playing the game. The firewall included with the paid version of the program also includes a gaming mode that disables firewall notifications.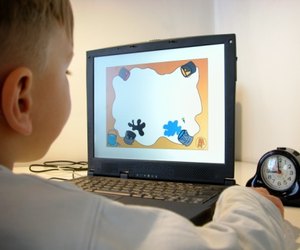 Step
Double-click the square AVG icon in the taskbar's notification area to open the program's main interface. Click "Tools," followed by "Advanced Settings," to access the program's settings.
Step
Click the "Appearance" option in the left-hand pane. Click the box next to "Enable Game Mode When a Full-Screen Application Is Executed" near the bottom of the window. Click "Save Changes" to enable the general gaming mode and return to the main window.
Step
Double-click the "Firewall" button in the list of components on the main screen. Click the box beside "Enable Gaming Mode." Click "Save Changes" to enable the gaming mode for the firewall.