One of the business-oriented social networking site LinkedIn's interactive features allows users to list personal skills that colleagues can endorse. Skill endorsements provide a public vote of confidence for a colleague's skills. Someone who receives skill endorsements can use them like personal references for prospective employers. According to Forbes, endorsements can help contacts appear higher in search results.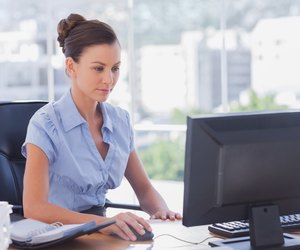 credit: Wavebreakmedia Ltd/Wavebreak Media/Getty Images
Endorsing Someone's Skills
A user can only endorse someone that is a first-degree connection. To endorse a first-degree connection, open the connection's profile, scroll down to the Skills & Endorsements section and click the plus (+) sign next to the skill you want to endorse.
Missing Endorsement Options
LinkedIn users can choose to opt out of endorsements. When a first-degree connection chooses to opt out of endorsements, the plus signs next to skills in the Skills & Endorsement" section will not be displayed. Opting out of endorsements applies to both sending and receiving endorsements.
Writing a Recommendation
Recommending a connection is different from endorsing a connection on LinkedIn. Recommendations are a type of written comment than formally recognize or commend a contact. Forbes says endorsements build credibility and lead to recommendations. The "Recommend" option can be found on the down arrow menu on a contact's profile.