Comcast Email is a free web-based email service provided by Comcast Corporation, an Internet service provider (ISP). Because Comcast Corporation is an ISP, Comcast Email is only available to customers of Comcast services. Comcast Email offers a number of interactive features through its "SmartZone Communications Center." One such feature is the Comcast Email address book, which allows email users to automatically create address book entries as they compose and send emails to their contacts. Because Comcast Email supports various address book file types, email users can export their address books to various external platforms/devices.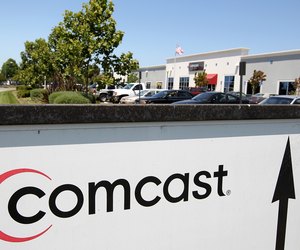 credit: Justin Sullivan/Getty Images News/Getty Images
Step
Visit the Comcast "My Sign In" page to log in to your web-based Comcast Email. To go to this page, see Resources.
Step
Provide your Comcast email address or your Comcast.net user ID in the email field, enter your password, and then click on the "Sign In" button.
Upon providing the correct credentials, you will be automatically redirected to the "SmartZone Communications Center" interface of your web-based email.
Step
Export your Comcast address book by clicking on the "Preferences" tab, scrolling below to the "Import/Export" section, and then clicking on the "Export" button. Once you click on the "Export" button, an address book dialog box will open; choose the "Contacts" folder under the "Address Book", and then select the "OK" button. This will open a download dialog box; select the "Save File" option to save the address book file on your personal computer (PC). Your address book will be saved in the Comma-separated Values (CSV) file type.