Often confused with Google's online mapping application, Google Maps, Google Earth is a software package users install on their computers, run with a browser plugin or use through a mobile app. Available in free and paid premium versions, Google Earth includes extra features not found in Google Maps, such as historical aerial views, maps of Mars, the Moon, the sky and the oceans and a three-dimensional buildings layer. Functionality, however, is similar to Google Maps and you can find address on Google Earth, much as you would search for a location on Google Maps.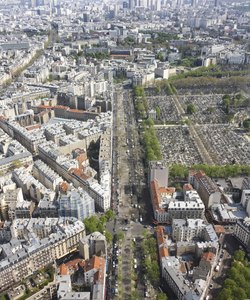 credit: antmishch/iStock/Getty Images
Step
Launch Google Earth by clicking on the icon on your desktop, selecting the application from the Start menu in Windows or clicking on the application in the Finder on a Mac.
Step
Type the address information in one of the recognized Google Earth formats (see Tips) into the search box in the application window.
Step
Click on the "Search" button to the right of the search box. Google Earth finds the location and marks it in the main mapping window. In certain major urban areas, Google Earth may also provide pictures of the location.