The amount of Random Access Memory (RAM) on a computer critically influences its performance. Any running application is loaded from the hard drive to RAM, providing a fast data interchange with the computer's processor. If running applications and system processes use almost all the physical memory, it would inevitably slow down your computer. In some cases, a computer might freeze, restart or produce a "blue screen" of failure. Task Manager in Windows and a utility program "free" in Linux allow you to monitor the amount of memory being used and hence determine how much free memory is left.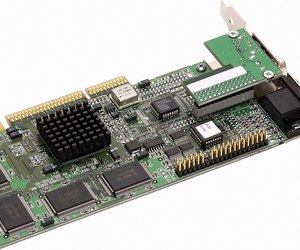 credit: Zedcor Wholly Owned/PhotoObjects.net/Getty Images
In Windows 7 and Vista
Step
Log on to a user account.
Step
Right-click on the taskbar, typically located at the right-bottom corner of the screen, and select "Task Manager" in the context menu. Alternatively, simultaneously press "Ctrl," "Alt" and "Delete" and click "Start Task Manager."
Step
Select the tab "Performance" in Task Manager and read the total amount (in Megabytes) of RAM on your computer under "Physical Memory" and "Total." For instance, "Total 2048."
Step
Read the amount of memory (given as a percent) currently used on your computer in the very bottom line of the "Task Manager" window--for example, "Physical Memory: 68%."
Step
Subtract the percentage from Step 4 from "100" to calculate the amount of free memory as a percent. Then multiply the percent number by the total memory from Step 3, and divide by 10 to calculate free memory in megabytes. In this example, it is (100 - 68) x 2048 / 100 = 655 MB.
In Linux
Step
Click the Gnome menu "Applications" and "Accessories" in Linux RedHat, Ubuntu or Fedora.
Step
Click "Terminal" to open a Linux command prompt window.
Step
Type "free -m" and press "Enter" to obtain information about Linux memory.
Step
Read the amount of available memory (in megabytes) under "Mem" and "free."