Modern Mac computers come with pretty large hard drives. With a hundred or more gigabytes at your disposal, you can accommodate large files. If you would like to locate the largest file on your Mac computer, you can use an updated version of the Finder--found on all Mac computers running OS X 4.0 and later.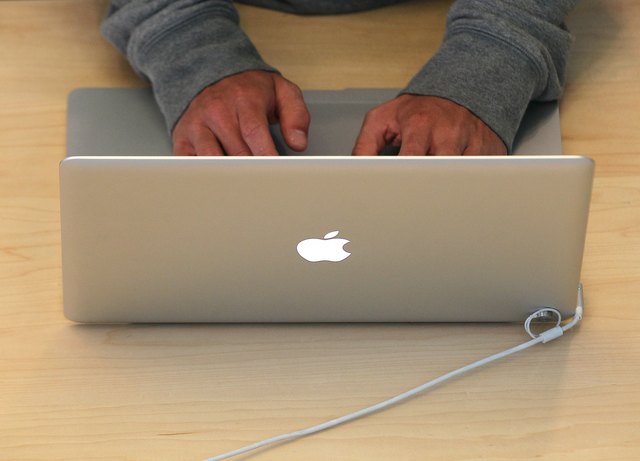 credit: Justin Sullivan/Getty Images News/Getty Images
Step
Open the "File" menu in the Finder.
Step
Select "New Smart Folder" from the scroll-down menu. A new window will open.
Step
Select "Computer" from the tab menu at the top of the window.
Step
Select "Size" and "Greater Than" from the list of search options. Choose a size of file to search for, for example, something between 100 MB and 1 GB. The search will start automatically.
Step
Increase the file size by increments of 50 to 100 MB until you only have three to five files of that size in the search results.
Step
Select the first file and click the small "i" with a circle around it on the right-hand side of the window. It will show more information about the file, including the file's size.
Step
Go through the files until you find the largest one.