An internal 500 error is an Internet Information Services (IIS) response to in improper configuration or coding error. When the error occurs, the web user is shown a server status and the web pages on your website are not loaded. A 500 server error can cost companies sales revenue, so the administrator needs to fix the problem quickly. The issue can be resolved by making a few configuration changes to the IIS server.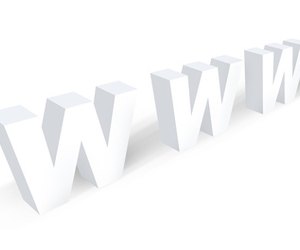 Step
Click the Windows Start button and select "Control Panel." In this window, double-click the "Administrative Tools" icon and then double-click "Internet Information Services." This opens the IIS console.
Step
Click the icon labeled "Default Web Site" on the left side of the window. This loads a list of directories and files on the right side of the window.
Step
Right click "Localstart.asp" and select "Properties." This opens a property window. In the new window, click the "File Security" tab.
Step
Click the "Edit" button located in the "Anonymous access and authentication control" section of the property window. In the dialog box displayed, remove the check mark labeled "Anonymous access."
Step
Click the "Save" button and open the website in your browser. The website should display pages regularly, and the user should not see a 500 error.