Your computer will not work properly if a Windows Dynamic-Link Library (.dll) file is damaged or missing. When this happens, you will receive an error message similar to this: "[program name] Illegal system DLL relocation." The .dll file type contains instructions, or code, to run scripts that open dialog boxes. These important graphical elements are necessary for computer user interaction in most software programs. There is a simple way to keep all of your .dll files healthy, so you rarely lose valuable time restoring lost or broken links.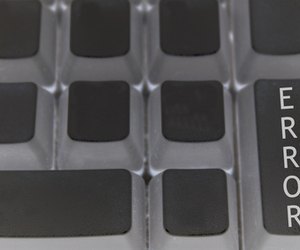 Step
Connect your computer to the Internet.
Step
Click "Start" and then click "Run" if you have the Windows XP operating system. For other systems, simply open Internet Explorer and click "Safety," then click "Windows Update."
Step
Type "wupdmgr" in the "Run" dialog box to run Microsoft Update.
Step
Click "Express" to find out if your computer requires new updates.
Step
Press "Install Updates" if any are available. Otherwise, close the Microsoft Update window.
Step
Update your anti-virus program and then immediately scan all of the files on your computer.
Step
Open the software program that gave the .dll notice to see if error messages still occur. If so, continue to the next step.
Step
Reinstall the affected software program to replace the damaged or missing .DLL file. If the issue is still not resolved, contact Microsoft Support.