Removable storage devices, such as USB flash drives, are normally set to the NTFS file format; a format version that the Microsoft Windows operating systems can easily read. If your drive has been changed to the RAW file format, you can change it back to the correct format.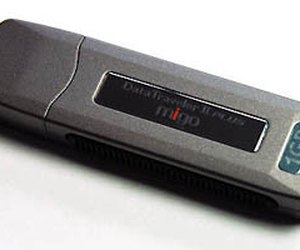 Step
Turn on your computer and wait for the operating system to completely load up. Insert the flash drive into any of the open USB ports on your computer. Wait for the autoplay window to open. It will ask what action you want to take.
Step
Close the autoplay window without choosing any of the autoplay options by clicking on the red "X" at the top right corner. Open your computer's "Start" menu by clicking on the Windows icon at the far right side of the desktop tool bar.
Step
Open the Control Panel from the "Start" menu and then double-click on the icon labeled "Administrative Tools." Scroll down through the list of entries that appear and then double-click on "Computer Management."
Wait for a second window to pop up, asking if you are sure you want to proceed. Click on the "Continue" button. Right-click on the plus sign located to the right of the "Storage" heading to bring up a new list of options. Click on the "Disk Management" option.
Step
Find the name of your USB flash drive in the center panel of the window. Right-click on it and choose the "Format..." option from the new menu. Click on the drop down menu and choose the "NTFS" option. Click on the "Format" button to change the drive from the RAW format to the NTFS format.