Many online resources offer replacement pointers for your mouse, but you may prefer not to to download them. Some cost money. Those that don't may come bundled with adware or other malware that could infect your computer. The safest way to get new cursors is to instead replace your current ones with alternatives from other Windows themes. These other cursors may appear more visible or may better suit the design that you have applied to your computer.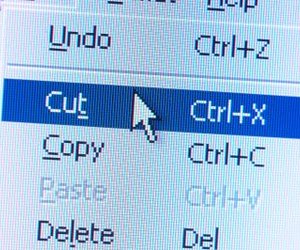 Step
Click the Start button.
Step
Type "mouse" into the Start menu's search box and click "Mouse" in the search results to open the Mouse Properties dialog box.
Step
Click the dialog box's "Pointers" tab.
Step
Click the "Scheme" dialog box.
Step
Click a theme from the drop-down box to switch to its cursors.