Computers are vulnerable to virus attacks when connected to the Internet. A computer virus may be designed to steal private data, present you with unwanted offers and services, or destroy your personal files. Numerous anti-virus applications are freely distributed over the Internet. While several of these programs do not offer advanced features, the core anti-virus engine in each is updated and maintained regularly.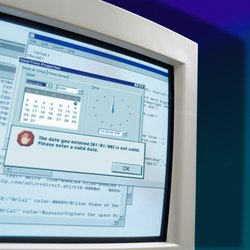 Step
Download an anti-virus program. Avast! Free Antivirus, Avira AntiVir Personal, PC Tools AntiVirus Free and ClamWin are a few of the numerous choices available.
Step
Double-click the desired anti-virus tool to configure it. Begin the set-up process, which normally takes between three to 10 minutes. Restart your computer if the anti-virus application requires it to finish the installation process.
Step
Close all open programs and active applets.
Step
Launch the free anti-virus utility.
Step
Update the anti-virus program using its main Update wizard.
Step
Select the option for a full scan, consisting of all installed hard disks, removable media, files and folders.
Step
Allow the procedure to finish, which could take several hours depending upon the amount of items on your computer. Restart your computer and watch for any errors or malfunctions to verify your computer's condition.