Adware is a type of spyware that is downloaded onto your Macintosh computer when browsing websites or downloading software from the Internet, and can cause multiple pop-ups to appear while your browser is open. Depending on the type of adware on your computer the spyware may also track your Internet browsing history in order to market specific advertisements to you. In order to remove adware you must install and run an anti-spyware program, which can detect and prevent future adware attacks on your computer. Anti-spyware programs are available for purchase online as well as at computer software stores.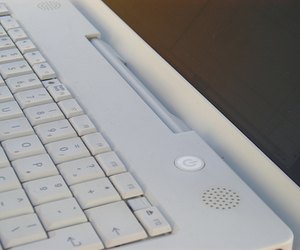 Step
Use Ad-aware. The anti-spyware program is part of a bundled package of privacy software that also includes an anti-virus program, and is also available for free as a standalone program. Whereas the paid version of the program provides technical support, scheduled spyware scans and advanced spyware detection, the free version is a stripped down version that provides basic scanning and adware removal.
Step
Use MacScan. As a spyware removal program, MacScan thoroughly scans your computer for adware, and provides a large database of more than 8,000 cookies (which tracks your Internet browsing) that are potentially harmful to your computer and will alert you if a cookie from the list is detected. This program is free to try, and will continue protecting your computer for 30 days as part of the trial period. Once the trial expires you must purchase a registration code to continue using it.
Step
Use ProtectMac AntiVirus. This shareware programs provides both anti-virus protection as well as anti-spyware from attacking your computer by scanning for Mac-specific and PC-specific adware and spyware. ProtectMac constantly scans all incoming information for possible threats in the background while your computer is on, and can scan DVDs and CDs that are inserted into your optical drive.