Microsoft Office for years has featured silly characters known as Office assistants. These assistants would offer helpful tips to the user and serve as a search box for Microsoft Office help. The assistant's animations got annoying to many users after a while, and Microsoft removed the Office assistant in Office 2007. If you have a version of Microsoft Office prior to Office 2007, you can access the Office assistants, including the famous paperclip assistant.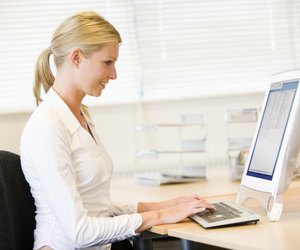 Step
Launch Word and click the "Help" drop-down menu.
Step
Select "Show the Office Assistant." This will bring the Office assistant up on your screen.
Step
Click the Office assistant if you aren't seeing the paperclip. Select "Options" from the menu that pops up.
Step
Click the "Gallery" tab and use the "Back" and "Next" buttons to scroll through until you find the paperclip.