Audacity is a free, open source audio editor and recorder available for Windows, Mac OS X and Linux operating systems. The software features a large range of built-in effects, such as pitch changing, background noise removal, frequency adjusting, volume adjusting, echoing, and more. The sound quality of audio files can be drastically improved and remastered with these tools. Audacity supports custom-made plug-ins for additional effects, as well as the option to import and export a large variety of sound file formats.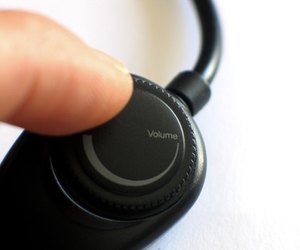 Step
Open Audacity and click on "File" on the top-left corner of the menu bar and choose "Open."
Step
Click and highlight the portion of the audio that needs the volume increased. If you want to increase the volume of the entire file, leave it without any portion highlighted.
Step
Click "Effect" on the menu bar and select "Amplify."
Step
Choose the level of amplification or volume increase that you want for the audio. You can click "Preview" to hear a sample of the amplify effect. Click "OK" to apply the effect and increase the volume.
Step
Click "File" and select "Save Project" to save the audio file with the increased volume.