The free GOM Player supports almost all widely-used multimedia file types and you can install additional codecs to increase its versatility. GOM Player uses its own internal codecs to decode most video and audio formats, but sometimes these don't work as intended or user settings adjustments cause problems. Install the AC3 filter as an alternative to the player's built-in audio resources.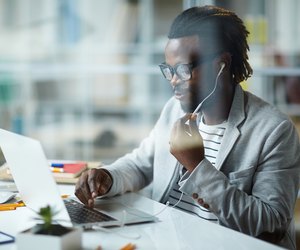 credit: shironosov/iStock/Getty Images
Step
Download the latest AC3 Filter from its dedicated website. Download the full version if you're unsure of the correct version to use.
Step
Press the Windows-R keys simultaneously to open the Run window. Click Browse and navigate to the downloaded file. Click OK to start installation.
Step
Follow the instructions contained in the installation wizard. In most cases, accept the defaults for all options and click through to complete the installation.
Step
Open GOM Player and press F5 to pull up the Preferences window. Select Filter on the left and choose Advanced Settings at the top.
Step
Click Advanced: Customize filter priority to enable the Add Filter button, which you should then click.
Step
Select AC3 Filter from the list and click OK to install the filter into Gom Player, then return to the Advanced Settings window.
Step
Click Highest under the Condition priority option to use AC3 filter, when appropriate, before anything else.